About HVEA
---
HVEA specializes in the comprehensive design and construction inspection of transportation infrastructure projects throughout the Hudson Valley and NY Metropolitan area.
HVEA specializes in the comprehensive design and construction inspection of transportation infrastructure projects throughout the Hudson Valley and NY Metropolitan area. Founded by a trio of NYSDOT engineers in 2002, the firm has become one of the premier transportation firms in the area.  HVEA's expertise is focused on five core disciplines:  Federal Aid Local Projects, Civil Engineering, Structural Engineering, Construction Inspection Services, and Material Testing Services.
Utilizing the latest innovative techniques, HVEA strives to create designs with the client's needs in mind. Our client's satisfaction is key and we have built a reputation of providing quality services which is evidenced by our many repeat clients in addition to our growing list of new clients.  This is achieved through HVEA's exceptional team of 90 licensed professional engineers and skilled technicians. Our staff understands both the goals of each project and has an in-depth understanding of the procedures and objectives required for each client.  Our staff consistently works towards furthering their knowledge through educational institutions, professional licensing and technical courses. Their passion and commitment drives our firm to excel.
HVEA looks forward to the opportunity to work with you and invites you to discover our growing and dynamic firm.
HVEA is a certified DBE and a certified WBE by the New York State Economic Development, NYC Small Business Services and a WBE and SBE with the Port Authority of New York and New Jersey.
HVEA PRINCIPALS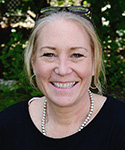 Mia K. Nadasky, PE
Principal & Founding Partner of HVEA: A graduate of Duke University – Pratt School of Engineering, Mia majored in civil engineering and was a 4-year ROTC scholarship recipient. After college, Mia was commissioned as an Army office and spent 4 years in Germany on active duty completing civil and environmental engineering studies. She received an honorable discharge and returned to the US, where she began working for the NYSDOT in Region 8 and was a founding member of the NYSDOT Local Projects Unit. She has extensive experience with management, engineering, environmental reviews and public participation on transportation projects with FHWA and NYSDOT funding. Her expertise is a result of her previous work as the NYSDOT Regional Liaison to municipal officials and the 80+ LAFA projects that HVEA has completed since it first opened its doors in 2002. Mia is also a member of two ACEC New York State Committees - the Legislative Committee and the NYS County Highway Superintendents Committee.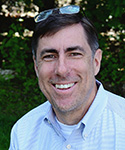 John Balison, PE
Principal & Founding Partner of HVEA: A graduate of the University of Buffalo, John started working for the NYSDOT in Region 8 in 1991. He worked at the NYSDOT for 5 years and then moved to the private sector managing the municipal engineering department at another firm. In 2002, John joined forces with Mia and Brendan to form HVEA Engineers. John has over 25+ years of experience on a wide variety of project types, on both the State and local systems. In addition, he is a creative problem solver having resolved issues with Contractors both as the NYSDOT Bridge Design Liaison to the Construction Group in Region 8 and as a Principal of HVEA. John has been HVEA's management lead on several multi-million Design-Build contracts including Quality Manager for the recently completed $43M Design-Build Bundled Bridges, Contract 3, in Westchester and Orange Counties.
Brendan Fitzgerald, PE, CPESC, CPSWQ
Principal & Founding Partner of HVEA: Brendan also began his career at the NYSDOT after graduating from Cornell University. After 5 years as a Design Engineer at the NYSDOT and another 5 working in the private sector, Brendan joined Mia and John in forming HVEA Engineers. Brendan is a skilled and versatile professional, who has served as Project Manager, Quality Control, Lead Environmental, Lead Traffic and Resident Engineer on many of HVEA's high profile projects. Most recently, he was the Resident Engineer/Construction Quality Control Engineer for the $134M Design-Build Route 17 at Route 32 (Exit 131) Reconstruction project in Woodbury, NY, which is a central hub for commuters, tourists and shoppers. This high profile project was under the Governor's directive to replace and rebuild the road with a diverging diamond interchange to meet the heavy traffic volumes.
Jessica Mariani, PE
Associate Principal: A graduate of Manhattan College, Jessica began her career with HVEA in 2006 working as a Designer in the Beacon office. In 2012, Jessica led the firm's entry into materials testing by establishing HVEA's first Certified Testing Lab for Materials Testing; making HVEA the area's premier partner for Materials Testing. Through hard work, dedication and a combination of experience and continuous education, Jessica L. Mariani has driven herself to being a well respected woman in the field of engineering. Servicing the tri-state area in Materials Testing, Construction Inspection and Consulting Engineering, Jessica brings her multi-disciplinary skills to each project while striving to maintain a successful balance of incorporating innovative ideas with tried and true practices. Jessica continues to oversee our materials testing operations as well as leads several major construction inspection projects. Jessica has been involved in numerous Locally Administered Federal Aid Projects, NYSDOT Design-Build, NYSDOT Design-Bid-Build, NYSTA and PANYNJ projects. She is currently the Resident Engineer in charge of the $28M Reconstruction of the Taconic State Parkway at Pudding Street Interchange project. Currently serving as Chair-Elect of the Board of Directors for ACEC Mid-Hudson and is also a member of the ACEC Design-Build Committee. Jessica holds numerous certifications relative to construction and materials testing and is a licensed PE in NY and NJ.