HVEA News
---
Young Engineers Empowerment Program
HVEA Engineers is partnering with the Dutchess County Environmental Management Council and Peach Hill Park to run the pilot program of the Young Engineers Empowerment Program, where high school students learn valuable STEM skills while they design and build a new rain garden for stormwater management at Peach Hill Park.
Day 1 – Students learned how to fly drones, create topo maps & to delineate wetlands.
Day 2 – Students created watershed models & learned how water flows.
Day 3 – Students learned about soil types and other geotechnical concepts from HVEA's geotechnical engineer in preparation for exploratory subsurface investigations for their rain garden design. Students performed percolation tests and determined what kind of underlying soils were present and what infiltration rates to expect to detail their design further.
Day 4 – Will focus on landscape architecture and choosing native plantings with optimal pollutant removal benefits for the rain garden design.
There are two more sessions left this fall and 5 sessions in the spring.  In April, the students will work on the construction of the rain garden and our construction management program.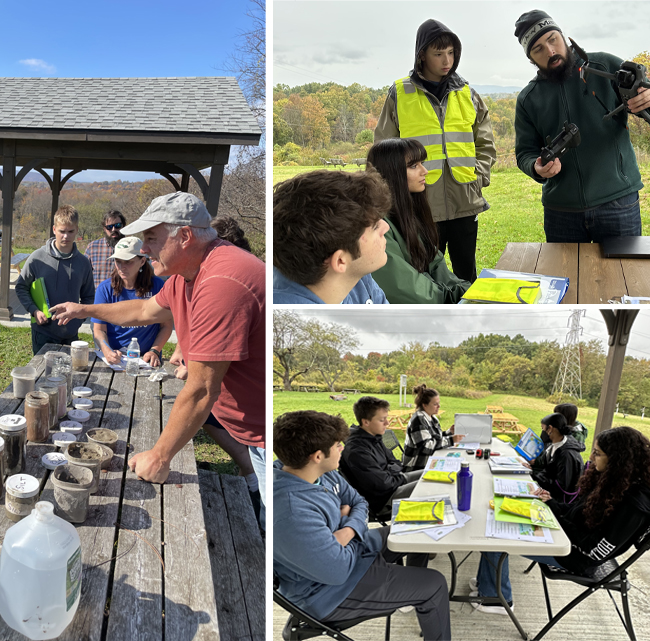 ---